<<Back to the 32bpp Development tracker (extra zoom)
This is the City Buildings 32bpp "extra zoom level" graphics tracker, See below what had been done and what has to be done.
Note: Some buildings has been coded by more than one author. All of them can be used, but It needs new GRF files.
Temperate
Rural
1×1 cinema
(4404-4405)
1×1 tall
(1487-1488)
1×1 short
(1489-1490)
1×1 church
Original
Updated

Date last updated
Mon Mar 23, 2009 9:35 pm
Wen Jul 8, 2009 10:03 am
Fri May 01, 2009 10:23 am

Remodeled by

northstar2

cadaver

BerberJesus

northstar2
State
DONE
DONE
DONE
DONE
1×1 stumpy
(1497-1500)
1×1 office block
1×1 group of houses
2×1 hotel
Original
Updated

Date last updated
17.05.2009

Remodeled by

BerberJesus

cadaver cadaver

Ben_Robbins 1

northstar2 [1]
State
DONE - It needs construction stages.
DONE
DONE - It needs construction stages. (1.0)
DONE
1×1 country house
1×1 country house 2
1×1 group of town houses
1×1 pair of town houses
Original
Updated
Blend file

file under GPL license (You can continue it)
Date last updated
15/1/2011
14/12/2006
01.09.08
20.08.08

Remodeled by

mc.crab

Brupje

Dmh_mac /

GeekToo

Varivar
State
DONE
DONE - It needs construction stages.
DONE
DONE
Note: There is another version of the 1x1 pair of town houses modeled by Dmh_mac/GeekToo: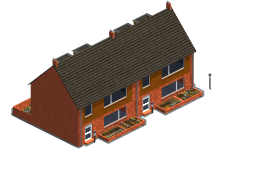 Town
Note: The parks are drawn over the grass sprites. It's a good idea model the elements separately and join them with a image manipulation program (GIMP, PSP, Photoshop...), It's needed some trees and one statue. The path could be done when coding or it can be modeled.
| | 1x1 Flats | 1x1 park #1 | 1x1 park #2 | 2x2 American football stadium |
| --- | --- | --- | --- | --- |
| Original | | | | |
| Updated | | | | |
| Date last updated | Sat May 02, 2009 10:59 am | | | |
| Remodeled by | northstar2 | | | |
| State | DONE | WIP | Unclaimed | Unclaimed |
| | 1x1 tall flats | 1x1 shops | 1x1 shops | 2x2 Football Stadium |
| --- | --- | --- | --- | --- |
| Original | | | | |
| Updated | | | | |
| Date last updated | 21-5-2009 | 14-3-2010 | | |
| Remodeled by | CadaverCadaver | tsjook | Aracirion | Varivar |
| State | DONE | Unclaimed | Unclaimed | Unclaimed |
Note: There is another version of the 1x1 park #2 modeled by Dmh_mac/GeekToo: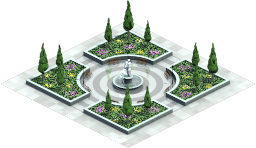 City
| | 1x1 warehouse | 1x1 Futuristic office block | 1x1 Modern office block | 1x1 office block |
| --- | --- | --- | --- | --- |
| Original | | | | |
| Updated | | | | |
| Remodeled by | Varivar | Brupje | Brupje | Varivar |
| Date last updated | 21-5-2009 | | | 24.08.08 |
| State | DONE | DONE | DONE | DONE |
| | 1x1 office tower | 1x1 office tower (white) |
| --- | --- | --- |
| Original | | |
| Updated | | |
| Date last updated | | |
| Remodeled by | Brupje | Brupje |
| State | DONE | DONE |
| | 1x1 row of flats | 1x1 theater | 1x1 glasgow building | 1x1 courtyard flats |
| --- | --- | --- | --- | --- |
| Original | | | | |
| Updated | | | | |
| Date last updated | 10-05-2009 | | 25-09-2008 | 03.10.2008 |
| Remodeled by | northstar2 northstar2 | Antonio1984 | Brupje [2] | Varivar [3] |
| State | DONE | DONE | DONE | DONE |
| | 1x1 tall office block | 1x1 Clydesdale Bank Building | 1x1 Shops and offices | 1x1 Shops and offices |
| --- | --- | --- | --- | --- |
| Original | | | | |
| Updated | | | | |
| Date last updated | 13.05.09 | 05.10.08 | | 21.03.10 |
| Remodeled by | northstar2_ | Varivar [4] | Czestmyr | tsjook |
| State | DONE | DONE | Unclaimed | DONE |
| | 1x1 town houses with garden | 1x1 Flats | 1x1 Swiss style house (1491-1492) | 1x1 house and pool (1493-1494) |
| --- | --- | --- | --- | --- |
| Original | | | | |
| Updated | | | | |
| Date last updated | 19.08.08 | 25.10.09 | | |
| Remodeled by | Varivar | Varivar | northstar2 [5] | Ben Robbins |
| State | DONE | DONE | DONE | Unclaimed |
| | 1x1 bungalows | 2x2 shopping mall | 1x1 hanging glass building | 1x1 cottage |
| --- | --- | --- | --- | --- |
| Original | | | | |
| Updated | | | link to forum entry | |
| Date last updated | | 28.02.2009 | 10.05.209 | |
| Remodeled by | Ben Robbins | j0rdax | SunnyBoy | Brupje |
| State | Unclaimed | DONE | DONE | DONE |
| | 1x1 fountain | 1x1 fountain (tropical) | 1x1 statue | 1x1 tropical statue |
| --- | --- | --- | --- | --- |
| Original | | | | |
| Updated | | | | |
| Date last updated | 13:55, 31 March 2007 (CEST) | | | |
| Remodeled by | DirtY iCE | BerberJesus | Ben_Robbins | |
| State | DONE | DONE | DONE | Unclaimed |
There is another fountain model available in this thread
There is a model by dmh_mac available as a NewGRF: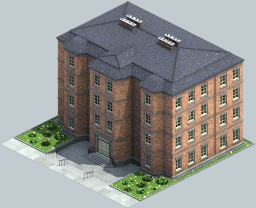 Tropical
| | 1x1 houses #1(tropical) | 1x1 houses #2(tropical) | 1x1 houses #3(tropical) | 1x1 houses #4(tropical) |
| --- | --- | --- | --- | --- |
| Original | | | | |
| Updated | | | | |
| Date last updated | 14.12.2007 | 14.12.2007 | 14.12.2007 | 14.12.2007 |
| Remodeled by | Wacki | Wacki | Wacki | Wacki |
| State | DONE | DONE | DONE | DONE |
| | 1x1 houses #5(tropical) | 1x1 houses #6(tropical) | 1x1 houses #7(tropical) | 1x1 houses #8(tropical) |
| --- | --- | --- | --- | --- |
| Original | | | | |
| Updated | | | | |
| Date last updated | 2.1.2008 | 2.1.2008 | 2.1.2008 | |
| Remodeled by | Wacki | Wacki | Wacki | Wacki |
| State | DONE | DONE | DONE | DONE - It needs construction stages. |
| | 1x1 flats #1(tropical) | 1x1 flats #2(tropical) | 1x1 flats #3(tropical) | 1x1 flats #4(tropical) |
| --- | --- | --- | --- | --- |
| Original | | | | |
| Updated | | | | |
| Date last updated | 05.09.2008 | 14.12.2007 | 13.08.2008 | 13.08.2008 |
| Remodeled by | Varivar | Wacki | Varivar | Varivar |
| State | DONE | DONE | DONE | DONE |
| | 1x1 flats #5(tropical) | 2x1 flats #6(tropical) | 1x1 flats #7(tropical) |
| --- | --- | --- | --- |
| Original | | | |
| Updated | | | |
| Date last updated | 14.12.2007 | | 13.08.2008 |
| Remodeled by | Wacki | | Rectangle |
| State | DONE | Unclaimed | DONE |
Arctic
| | 1x1 houses #1 | 1x1 houses #2 | 1x1 houses #3 | 1x1 houses #4 |
| --- | --- | --- | --- | --- |
| Original | | | | |
| Updated | | | | |
| Date last updated | 30.09.2008 | 28.09.2008 | 30.05.2009 | 17.09.2009 |
| Remodeled by | Varivar | Varivar | northstar2 | northstar2 |
| State | DONE | DONE | DONE | DONE |
| | 1x1 cottages #1 | 1x1 cottages #2 | 1x1 houses #5 | 1x1 church |
| --- | --- | --- | --- | --- |
| Original | | | | |
| Updated | | | | |
| Date last updated | | | 10.6.2009 | |
| Remodeled by | | | northstar2 | |
| State | Unclaimed | Unclaimed | DONE | Unclaimed |
| | 1x1 shops #1 | 1x1 shops #2 | 2x1 flats #1 | 2x1 flats #2 |
| --- | --- | --- | --- | --- |
| Original | | | | |
| Updated | | | | |
| Date last updated | 28.10.2009 | | | 16.7.2009 |
| Remodeled by | tsjook | northstar2 | northstar2 | cadaver |
| State | DONE | DONE | DONE | DONE |
| | 1x1 flats #1 | 1x1 flats #2 | 1x1 flats #3 | 1x1 tall office block |
| --- | --- | --- | --- | --- |
| Original | | | | |
| Updated | | | | |
| Date last updated | | | | |
| Remodeled by | LiquidLogic | northstar2 | LiquidLogic | northstar2 |
| State | DONE | DONE | Unclaimed | DONE |
NewGRF (Forum)
8bpp OpenGFX
8bpp NewGRF
32bpp

User Resources