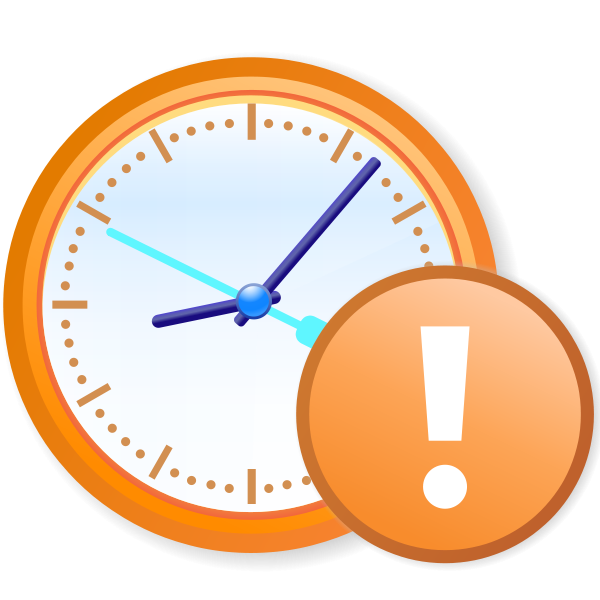 Nieaktualizowane
Ten artykuł lub sekcja jest nieaktualizowany. Niektóre z jego treści mogą nie być już dokładne z powodu zmian w najnowszej wersji. Artykuł do zaktualizowania.
Jak poprosić o funkcję
Rzeczy, które warto wiedzieć:
OpenTTD jest dojrzały i stabilny, z jasnymi celami. FAQ rozwoju#jakie-sa-cele-oficjalnej-galezi
Szanse na udane żądanie funkcji są bardzo niskie. Tylko funkcje, które zainteresują jednego lub więcej programistów, wejdą do gry. Najbardziej prawdopodobna trajektoria żądania funkcji jest jedną z nich:

wyraźne odrzucenie z podanym powodem - po prostu grzecznie zamykamy wiele wniosków, w przeciwnym razie narzędzie do śledzenia problemów przepełni się i stanie się bezużyteczne
jest czytany, ale nikt nie odpowiada, ponieważ nie czuje się w stanie komentować użytecznie lub nie chce obrażać się przez odrzucenie
nikt nie jest tego świadomy i nie jest nawet czytany - nikt nie zgłosił się na ochotnika do czytania i odpowiadania na wszystkie prośby o funkcje
Może to być demoralizujące, więc o wiele lepiej wiedzieć o tym wcześniej. :) Nie chcemy marnować niczyjego czasu.
Jeśli masz żądanie funkcji i chcesz je załatać:
Upewnij się, że grasz w najnowszą nightly wersję gry, abyś wiedział, co już zostało zrobione.
Sprawdź, czy nie jest jeszcze opublikowany w -sugestie forum.
Sprawdź, czy nie ma problemów z GitHubem OpenTTD - albo w open lub zamkniętych statusach.
Dołącz do kanału IRC OpenTTD - instrukcje tutaj Kanał IRC IRC to najlepszy sposób na omówienie funkcji.
Nie twórz osobnego artykułu dla swojej sugestii. Zostanie usunięty.
Nie twórz sugestii, która została już odrzucona. Rejected features (en) pozostanie na tej liście, ale z "odrzuconą" notą zamiast procentu.
Nieaktualna lista wymaganych funkcji
To bardzo nieaktualna lista wcześniej omówionych sugestii. Ta lista nie jest utrzymywana na wiki od 2019 r. I pozostawia się ją tutaj dla celów historycznych.
Żądane funkcje, które zostały już odrzucone, są oznaczone jako 'Odrzucone' lub "Nie potrzebne". Prośba by nie prosić ponownie o te funkcje tutaj lub na forach.
Środowisko
| Feature | Progress | Forum link | Notes |
| --- | --- | --- | --- |
| All Climates World | not needed | Thread | Rejected |
| Remove Trees | 90% | Thread | Latest version of patch is r20180 |
| Trees growth reduced | 90% | Thread | Latest version of patch is r20180 |
| Create Realistic Heightmap | 50% | Thread | Latest version of patch is r13922 |
| Day/Night Cycle | not needed | Thread | Use NewGRFs |
| Grass on unused tracks | not needed | Thread | Rejected |
| Higher mountains in map | 100% | Thread | In trunk since r27010 |
| Improved Timetable Management | 75% | Thread | Latest version of patch is r17628 |
| Increase terraforming cost | not needed | Thread | Use NewGRFs |
| Larger map sizes | 100% | Thread | 4096x4096 in trunk since r26319, even larger maps are rejected |
| More Map Settings (MMS) | 50% | Thread | Latest version of patch is r14439 |
| New Title Screen | 100% | Thread | Title screen is occasionally changed when releasing a new version |
| Seasons | not needed | Thread | NewGRF variable snowline supported since r9371 |
| Snow in temperate climate | not needed | Thread | Rejected |
| Tracking Viewport | 75% | Thread | Latest version of patch is r20082 |
| Underwater levels | 50% | Thread | Visible or not, Latest version of patch is r11127 |
| Weather | not needed | Thread | Rejected |
Branże i ładunek
Miejscowości
| Feature | Progress | Forum link | Notes |
| --- | --- | --- | --- |
| Colour Town Ratings | 75% | Thread | Indicate Town Rating with colour in Title, latest version of patch is r18684 |
| Limit town growth | 50% | Thread | Latest version of patch is r9894 (old!) |
| Maximum Town Size | 75% | Thread | Very similar to patch above, latest version of patch is r15815 |
| Minimum Town Distance | 75% | Thread | Latest version of patch is r18656 |
| New Town Grid | 50% | Thread | Latest version of patch is r15096 |
Konstrukcja
| Feature | Progress | Forum link | Notes |
| --- | --- | --- | --- |
| Better statue placement | 100% | Thread | In trunk! r19206 |
| Copy and paste | 10% | Thread | Rejected only in its current form, latest version of patch is r22255 |
| Custom Bridgeheads (en) | not needed | Thread | Rejected |
| Diagonal clearing and leveling | 100% | Thread | In trunk since r21500 |
| Diagonal level crossings | 50% | Thread | Also see TTDPatch suggestion, latest version of patch is r5911 (V. old!) |
| Diagonal roads, tunnels, bridges | 0% | Thread | |
| Enhanced tunnels | not needed | Thread | Rejected |
| Limit flattening to sea level | not needed | Thread | Rejected |
| Minimise autosignal gaps | 100% | Thread | In trunk since r24129 |
| Bridges between any land level | not needed | Thread | Rejected |
| Non-instant construction | not needed | Thread | Rejected |
| Purchase land faster | 75% | Thread | Drag a box, latest version of patch is r19990 |
| Realistic Level Crossing | not needed | Thread | Use Path Signals |
| Shared Tracks (en) | 75% | Thread | Latest version of patch is r12346. |
| Underwater tunnels | 75% | Thread | Latest version of patch is r19518 |
| Undo feature | not needed | Thread | Rejected. |
| Close adjacent level crossings | 50% | Thread | Latest version of patch is r18359 |
Sygnały
| Feature | Progress | Forum link | Notes |
| --- | --- | --- | --- |
| Long Reserve PBS Signal | not needed | Thread | Rejected |
| Priority Path Signal (PPS) | not needed | Thread | Rejected |
| Route markers | not needed | Thread | Rejected |
| Signals in tunnels and on bridges | 75% | Thread | Latest version of patch is r24024 |
| Traffic Lights | not needed | Thread | Rejected |
| Multi-Aspect Signals (MAS) | not needed | Thread | Rejected |
| Signal Extensions (SignalEx) | 75% | Thread | General support for complex signal extension (i.e., programmable). Latest version of patch is r17618 |
Pojazdy
| Feature | Progress | Forum link | Notes |
| --- | --- | --- | --- |
| More diesel smoke | 100% | Thread | In trunk since r20376 |
| Adjustable plane crash probability | not needed | Thread | Rejected - use the cheat if necessary) |
| Disable Train Reverse when waiting for too long | 100% | Thread | In trunk since r21962 (See also Disable Train Reversing (en)) |
| Easy conversion for different rail types | not needed | Thread | Rejected |
| Improved Breakdowns | 75% | Thread | Last version of patch is r19152 |
| Plane landing queues | 75% | Thread | Last version of the patch is r17510 |
| Ship Distance | 50% | Thread | Stop ships from going on top of each other, last version of patch is r16018 |
Stacje i Depoty
| Feature | Progress | Forum link | Notes |
| --- | --- | --- | --- |
| Airports built by parts | 0% | Thread | Look at NewGRF Airports as well |
| City owned airports | 0% | Thread | |
| Close Airports | 100% | Thread | In trunk since r24127 |
| Display station coverage | 0% | Thread | |
| Multi-track railway stations divided into platforms for improved vehicle ordering | not needed | Thread | Rejected |
| Drive through depots | not needed | Thread | Rejected |
| Infrastructure Sharing | 75% | Thread | |
| Long train depots | not needed | Thread | Use NewGRF Example |
| RV (Road Vehicle) Waypoints | not needed | Thread | Rejected - one can use "go via" orders on drive through road stops instead since r12689 |
| Sloped Stations | 50% | Thread | |
| Stations on bridges | not needed | Thread | Rejected |
| Trains through non-stop stations / Whistle boards | not needed | Thread | Rejected |
| Upgrade airports | 90% | Thread | Also see Replace Airport thread |
Objekty
| Feature | Progress | Forum link | Notes |
| --- | --- | --- | --- |
| Completely shore | 90% | Thread | |
| NewObjects | 100% | Thread | Implemented in r20673 |
GUI
Kody
| Feature | Progress | Forum link | Notes |
| --- | --- | --- | --- |
| Local authority doesn't reject you | 90% | Thread | |
Inne
| Feature | Progress | Forum link | Notes |
| --- | --- | --- | --- |
| Leasing | not needed | Thread | Rejected |
| Adjustable day length | 50% | Thread | |
| Alphabetized openttd.cfg | 50% | Thread | |
| Auto-download NewGrfs | not needed | Thread | Use centralised Content Service (BaNaNaS) instead. |
| Better save game naming convention | 10% | Thread | |
| Built-in goals | not needed | Thread | Use GameScript |
| Code optimizations | 50% | Thread | Train collision detection is slow. Also see here (in trunk since r10111) and here |
| Competitive Play | not needed | Thread | Use GameScript |
| Draw on Map | not needed | Thread | Rejected |
| Improved Loans | not needed | Thread | Rejected |
| Load/Save Company Info | 50% | Thread | Save information about companies and load it back |
| More Conditional Orders | 50% | Thread | Latest version of patch is r27962 from 11th Jan 2018 |
| Multicore support | rejected | Thread | |
| New Sound Mixer | 75% | Thread | orudge |
| OpenGL Blitter | 50% | Thread | |
| [Real stock market] | not needed | Thread | Rejected |
| Station/track templates | not needed | Thread | Rejected |