The Braided Junction is optimized for compactness.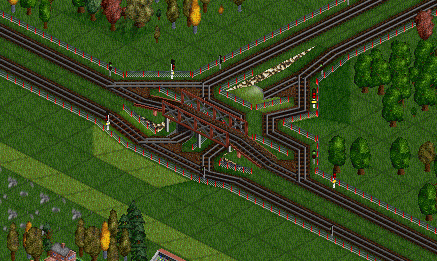 Pros
Very compact
No deadlocks since tracks split before they merge.
No loops.
Cons
The slopes and sharp turns make trains go slower.
Signal distance is 7 tiles on straight track over the bridge.
Variants
Adding signals north and south of the bridge instead of using path-based signaling will make the crossing get a 5 tile signal distance on the straight track. The crossing will be slightly less compact.
This is a compact variant for a sideline junction. Quite slow though: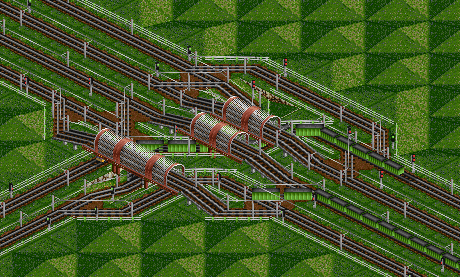 And here is a compact variant for a mainline junction. Also quite slow: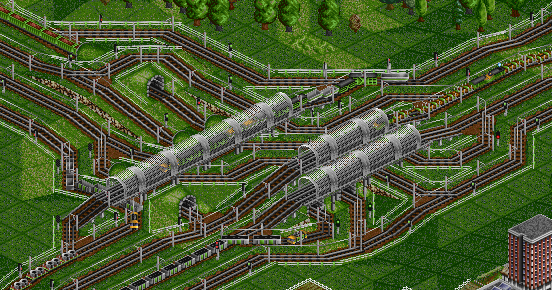 This version is faster with straighter track. Better overall throughput with shorter tunnels and bridges: